AdviserSkills®
Mortgage & Financial Adviser
Continued Professional Development
85% of employers state soft skills are lacking in newly qualified advisers.
Being a successful Mortgage Adviser or Independent Financial Adviser requires more than just having the right qualifications and technical knowledge. You'll also need a range of interpersonal skills so you can develop a strong relationship with your clients and advise them on the best products for their requirements.
This CPD accredited programme is perfect for newly qualified advisers and is ideal for existing advisers who wish to undertake continued professional development (CPD) to maintain professional standards,
Working with one of our expert trainers, you'll cover subjects such as ethics, customer focus and building customer relationships. You'll also learn about time management, negotiation skills and attracting new clients.
Get course information
Drop us an email to receive your career guide and further course details.
Get the guide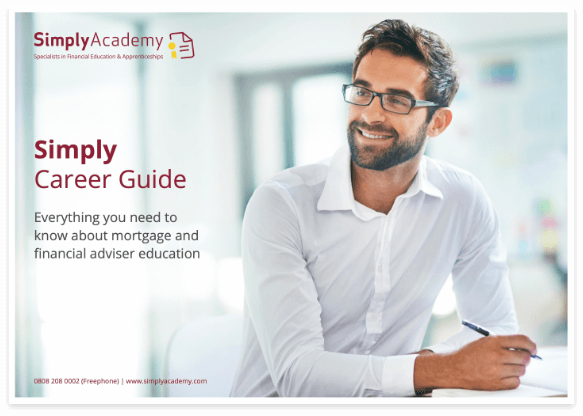 Confidence
Over 20000 people have studied with us, so you can have confidence in our experience.
Knowledge
Our carefully selected training consultants are amongst the most knowledgeable in the industry.
Trust
We are Government backed and approved by professional institutions.
Did you know, AdviserSkills was developed with employers who helped identify the essential skills they seek in an employee
Qualification:
Topic 1 –
Ethics and customer focus
Being open, honest, transparent, and fair
Working in the client's best interests
Maintaining a CPD record
Working to a business plan
Identifying and reacting to evolving regulatory requirements
Ideas for business improvement and personal development
Interacting with a range of stakeholders
Topic 2 –
Building effective client relationships
Developing customer service skills
Building business relationships
Building rapport with clients
Time management
Developing effective communication
Managing objections and complaints
Negotiating and influencing skills
Topic 3 –
Mastering client meetings
The advice process
Initial call techniques
Fact finding with clients
Researching, identifying, and preparing solutions
Presenting the solutions
Review meetings and client servicing
Referrals and spotting opportunities
Adhering to regulations and compliance
Using technology and record keeping
Developing a sustainable client bank
Attracting new clients with your brand
FAQ:
What is the AdviserSkills programme?
It takes more than qualifications and technical knowledge to be a successful Mortgage Adviser or Financial Adviser. You also need a range of soft skills to help you build a strong relationship with your clients. AdviserSkills helps you to develop these skills, so that you are in the best possible position to advise clients on the products that will suit their requirements.
Why are soft skills so important for a Financial Adviser?
Advising clients on financial matters requires a range of interpersonal skills, which allow you to communicate effectively and build trust with your client. The AdviserSkills programme will help you to develop these skills as well as working on topics such as time management, record keeping and attracting new clients. With these skills, you'll be well equipped to thrive in your new role.
Do I need to pass an exam to complete the programme?
There is no exam to take at the end of the AdviserSkills course. Once you've successfully completed the programme, you'll receive an employer recognised certificate.
Can I study AdviserSkills on its own?
Many newly qualified advisers choose to continue their professional development by undertaking AdviserSkills, as it has been designed to complement the technical knowledge already gained in achieving either CeMAP or DipFA qualifications. Studying both the courses together is a fantastic way to begin a new career in financial advice, setting you apart from your peers.
This CPD programme is accredited by The London Institute of Banking & Finance therefore perfect for existing advisers who wish to undertake continued professional development (CPD) to maintain professional standards.