Certificate in Mortgage Advice & Practice (CeMAP®)
Entry Level 3
Would you like to become a Mortgage Adviser?
CeMAP is your ideal first step on the road to a new career in Mortgage Advice. It is an FCA-approved benchmark Mortgage Adviser qualification which meets all regulatory requirements and is highly respected throughout the industry.
Passing the three modules that make up CeMAP will equip you with everything you need to know in order to become a qualified Mortgage Adviser, and could be your gateway to a new career in Financial Services.
Watch Explainer Video
Get course information
Drop us an email to receive your career guide and further course details.
Get the guide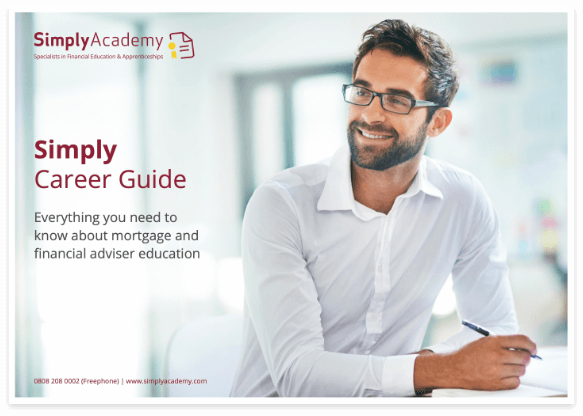 Confidence
Over 20000 people have studied with us, so you can have confidence in our experience.
Knowledge
Our carefully selected training consultants are amongst the most knowledgeable in the industry.
Trust
We are Government backed and approved by professional institutions.
Did you know, since 2006 over 10,000 students have passed CeMAP with us
CeMAP Qualification:
CeMAP 1 – UK Financial Regulation (UKFR)
Unit 1 – Introduction to Financial Services Environment and Products
Unit 2 – UK Financial Services and Regulation
2-hour objective exam comprising 100 multiple choice questions
CeMAP 2 – Mortgages (MORT)
Unit 3 – Mortgage Law. Policy Practice and Markets
Unit 4 – Mortgage Applications
Unit 5 – Mortgage Related Protection Products
Unit 6 – Mortgage Payments Methods and Post-Completions Issue
2-hour objective exam comprising 100 multiple choice questions
CeMAP 3 – Assessment of Mortgage Advice & Knowledge (ASSM)
Unit 7 – Assessment of Mortgage Advice and Knowledge
2-hour objective exam comprising 6 case studies each with 10 linked multiple choice questions
Career Progression:
CeMAP is the ideal first step towards a career in Mortgage Advice. Once you've qualified as a mortgage adviser, why not continue your career development with one of these Simply Academy courses.
Studying our popular AdviserSkills course will help to get your new career off to the best possible start. This course develops the interpersonal skills you need to thrive as a Mortgage Adviser, covering topics such as effective communication and building customer relationships.
The Certificate in Regulated Equity Release (CeRER) is a popular qualification which will allow you to advise clients on the ever growing equity release market. You need to hold CeMAP or a CeMAP equivalent qualification in order to take this course.
Or if you'd like to broaden the range of products you offer your clients even further, passing the Diploma for Financial Advisers (DipFA) will qualify you as an independent financial adviser (IFA). This allows you to advise clients on a wider range of retail investment products.
FAQ:
What is the CeMAP qualification?
The Certificate in Mortgage Advice and Practice (CeMAP) is FCA approved and studied in three modules which are assessed via multiple choice tests. Once you have successfully completed the qualification, you will have gained all of the technical skills and knowledge to begin offering mortgage advice to clients.
Many newly qualified advisers choose to continue their professional development by undertaking the AdviserSkills course which teaches the skills of the actual job role. Combining CeMAP and AdviserSkills is a fantastic way to begin a new career in mortgage advice.
How and where do I sit my CeMAP examinations?
Once you enrol for your CeMAP training course, we will explain how to register and book your examinations. Whether you opt for Fast Track, Webinar or E-learning, you may sit your CeMAP exams at one of the conveniently located centres around the UK or remotely from the comfort of wherever you choose.
What is included in my CeMAP Course?
When you enrol on a CeMAP training course within Simply Academy you will receive high quality course materials to complement your learning. These will also provide an excellent point of reference once you have qualified.
If you sign up for Fast Track or Webinar learning you will receive live tuition from an experienced tutor. You will study in small groups and be given plenty of opportunities to ask questions.
If you choose e-learning you will receive 12 months' access to our 24/7 online portal, with support from the Simply Academy team should you need it.
Where are CeMAP training centres located?
Why study CeMAP with Simply Academy?
Simply Academy are the only CeMAP training provider to have achieved "Trusted Partner" status with the awarding body. This recognition is the highest awarded and not to be confused with the lesser "Accredited Learning Support Provider" status. Trusted Partner status should that an organisation has proven to have excellent training programmes and learning support for students along with experienced competent trainers and reputable training facilities.