Certificate in Mortgage Advice & Practice (CeMAP®)
Entry Level 3
Would you like to become a Mortgage Adviser?
CeMAP is your ideal first step on the road to a new career in Mortgage Advice. It is an FCA-approved benchmark Mortgage Adviser qualification which meets all regulatory requirements and is highly respected throughout the industry.
Passing the three modules that make up CeMAP will equip you with everything you need to know in order to become a qualified Mortgage Adviser, and could be your gateway to a new career in Financial Services.
Watch Explainer Video
Get course information
Drop us an email to receive your career guide and further course details.
Get the guide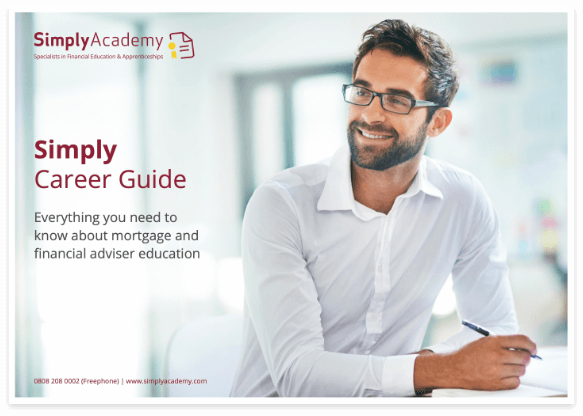 Confidence
Over 20000 people have studied with us, so you can have confidence in our experience.
Knowledge
Our carefully selected training consultants are amongst the most knowledgeable in the industry.
Trust
We are Government backed and approved by professional institutions.
Did you know, since 2006 over 10,000 students have passed CeMAP with us
CeMAP Qualification:
CeMAP 1 – UK Financial Regulation (UKFR)
Unit 1 – Introduction to Financial Services Environment and Products
Unit 2 – UK Financial Services and Regulation
2-hour objective exam comprising 100 multiple choice questions
CeMAP 2 – Mortgages (MORT)
Unit 3 – Mortgage Law. Policy Practice and Markets
Unit 4 – Mortgage Applications
Unit 5 – Mortgage Related Protection Products
Unit 6 – Mortgage Payments Methods and Post-Completions Issue
2-hour objective exam comprising 100 multiple choice questions
CeMAP 3 – Assessment of Mortgage Advice & Knowledge (ASSM)
Unit 7 – Assessment of Mortgage Advice and Knowledge
2-hour objective exam comprising 6 case studies each with 10 linked multiple choice questions
Career Progression:
CeMAP is the ideal first step towards a career in Mortgage Advice. Once you've qualified as a mortgage adviser, why not continue your career development with one of these Simply Academy courses.
Studying our popular AdviserSkills course will help to get your new career off to the best possible start. This course develops the interpersonal skills you need to thrive as a Mortgage Adviser, covering topics such as effective communication and building customer relationships.
The Certificate in Regulated Equity Release (CeRER) is a popular qualification which will allow you to advise clients on the ever-growing equity release market.
Or if you wish set yourself apart from your peers and study the advanced level 4 CeMAP Diploma qualification will help highlight your credentials to both employers and customers.
FAQ:
What is the CeMAP qualification?
Certificate in Mortgage Advice and Practice (CeMAP) is a highly respected qualification for UK mortgage advisers. This qualification is approved by the Financial Conduct Authority (FCA) and awarded by The London Institute of Banking and Finance (LIBF)
The three modules of the CeMAP level 3 qualification will help you gain the knowledge and expertise you'll need to become a professional mortgage adviser. You'll learn about the diverse factors that can affect personal finance decisions and the regulations that cover the UK mortgage sector.
Once you have successfully passed the three multiple choice exams, you will be qualified to offer mortgage advice to your clients.
Do I need any experience to study CeMAP?
Simply Academy CeMAP training courses are appropriate for new entrants to the financial services sector who do not have any prior experience of the UK mortgage market.
You'll receive training from one of our expert tutors, who will present the whole CeMAP syllabus in an easy-to-understand format. They'll also cover exam techniques to help you to prepare for your exams and give yourself the best chance of passing first time.
And because CeMAP is the industry standard qualification for the mortgage sector, you can apply for your 'licence to practice' as a qualified Mortgage Adviser once you have passed your exams.
What does the course include?
Every Simply Academy student receives our clear and concise course materials, which also make great reference materials once you have passed your course. They additionally receive exam preparation materials to give them the best chance of passing their exams at the first attempt.
Fast Track and Live Webinar students all enjoy first class tuition from one of our highly experienced tutors. We purposefully keep our class sizes small so that each student can receive personal feedback and ask any questions they may have.
Alternatively, students can choose to study CeMAP online at their own pace with our online e-learning course. Most students complete this version of the CeMAP course within 3-4 months, but you'll receive 12 months' access to the course materials through our mobile-friendly online study portal. If you require any support for your studies, our online Student Support Team is on hand to answer your queries.
Where are the Simply Academy training centres?
If you prefer classroom learning, we currently offer our Fast Track CeMAP courses in six UK locations. Our training facilities in Birmingham, Bristol, Edinburgh, Leeds, London and Manchester all have good transport links and access to local accommodation and hospitality.
Where can I sit my examinations?
Whichever study option you choose, you will be able to sit your CeMAP exams at one of 150+ exam centres across the UK. If this isn't convenient, there is also an option to you sit your exam remotely with an online invigilator.
Simply Academy offer an exam registration service to students enrolled on our programmes allowing you to focus on your studies.
What can I study after CeMAP?
After passing the CeMAP mortgage adviser course, you may wish to expand your service portfolio by studying the Certificate in Regulated Equity Release (CeRER).
Many of our students also like to study our AdviserSkills course alongside CeMAP. This course is designed to help you develop soft skills, such as keeping accurate records and attracting new clients, that are so important for a career in mortgage advice. Combining CeMAP and AdviserSkills will get your new career off to a great start.
When can I start using the CeMAP designation?
You will be awarded CeMAP certification when you have completed all three CeMAP modules and passed the associated exams. You will then be entitled to use the CeMAP designation, which lets prospective employers and clients know that you are a legally qualified mortgage adviser.
Will I need to take the course again to maintain my certification?
When you pass your CeMAP exams, you are granted lifetime CeMAP certification. Many advisers choose to continue their career progression by completing the Level 4 CeMAP Diploma to stand out from the crowd and provide a higher level of service to their customers.
It's important to ensure that your knowledge of financial regulations remains up to date. A minimum of 15 hours per year of Continuing Professional Development (CPD) training is recommended, which could include our CPD-accredited AdviserSkills course.