Diploma for Financial Advisers (DipFA®)
Entry Level 4
Would you like to become a Financial Adviser?
If you're interested in the world of investments and personal finance and enjoy working with people, a career in financial advice could be ideal for you. Working in financial advice can be a very rewarding career and offers the flexibility to work for yourself or within a company.
The DipFA is a leading qualification in the financial world, and by passing the DipFA course you will become a qualified Independent Financial Adviser (IFA).
The DipFA is a level 4 FCA approved qualification and designed specifically for those who are new to the financial services world. With as little as seven months of part time study, you'll be equipped with the technical skills and knowledge you need to legally offer advice on retail investments.
Watch Explainer Video
Get course information
Drop us an email to receive your career guide and further course details.
Get the guide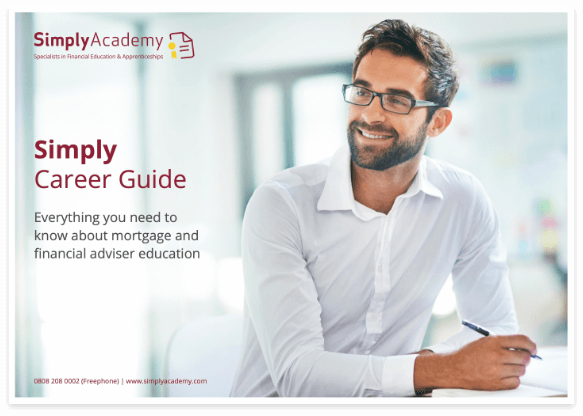 Confidence
Over 20000 people have studied with us, so you can have confidence in our experience.
Knowledge
Our carefully selected training consultants are amongst the most knowledgeable in the industry.
Trust
We are Government backed and approved by professional institutions.
Did you know, we helped over 500 advisers achieve DipFA leading up to the RDR deadline
Qualification:
Unit 1 –
Financial Services Regulation Ethics (FSRE)
The environment of the financial services industry
Key components and the interrelationships of the financial system
Principles of the regulatory framework and the implications for the financial advice process
The importance of the concept of risks related to the institutions and individuals' legal concepts, and the interplay between regulation and legislation
The FCA's approach to ethical and unethical behaviours and the code of Ethics
2-hour objective exam comprising 90 multiple-choice questions and 2 case studies with 5 linked multiple-choice questions.
Unit 2 –
Advanced Financial Advice (AFA
Products, services and legislation that inform the financial planning and advice process.
Principles, theories and interrelationships of investment, retirement planning and protection.
The importance of consumer-oriented communication and ethical behaviours.
Assessed through a combination of coursework and written exam:
Coursework comprising written assignment and short answer questions.
Written exam based on pre-released fact find which is available 6 weeks prior to exam.
Career Progression:
The DipFA course is the ideal start to your career in Financial Advice. Once you've qualified as a Financial Adviser, these Simply Academy courses are a great way to continue your career progression.
Studying our popular AdviserSkills course will help to get your new career off to the best possible start. This course develops the interpersonal skills you need to thrive as an Independent Financial Adviser, covering topics such as effective communication and building customer relationships.
If you would like to be able to offer Mortgage Advice to your clients, CeMAP is the benchmark Mortgage Advice qualification. By completing the FSRE unit of DipFA, you are exempt from having to pass CeMAP 1 and can progress directly to CeMAP 2&3. Once you have passed CeMAP, you will be qualified to offer advice on mortgage related products in addition to retail investments.
The Certificate in Regulated Equity Release (CeRER®) is a popular qualification which will allow you to advise clients on the ever growing equity release market. You need to hold CeMAP or a CeMAP equivalent qualification in order to take this course.
FAQ:
What is the DipFA qualification?
The Diploma for Financial Advisers (DipFA) is one of the UK's most highly regarded Financial Adviser qualifications. It is a Level 4 FCA approved Financial Adviser course which is studied in two modules and assessed through a combination of coursework and exams. Once you have successfully completed the qualification, you will have all the technical skills and knowledge you need to legally offer professional financial advice to clients.
How long does it take to do DipFA?
The length of time it takes to study DipFA varies, but the qualification can be achieved with as little as seven months of part time study. You will be able to start studying Unit 1 as soon as you register and you can sit your multiple choice exam at a time to suit. There are two parts to Unit 2, and we recommend allowing six months to complete this unit.
Is DipFA difficult?
This depends on the individual student, but our experienced tutors will present the course material in an engaging and manageable way. Everyone has their own personal strengths, but most of our students like the fact that you only need to undertake three exams to complete this qualification.
As a level 4 FCA approved qualification, DipFA is a challenging but achievable qualification for career changers, providing they receive specialist support from a reputable training provider.
Where do I sit my DipFA exams?
You can book DipFA exams at over 150 test centres nationwide or through remote invigilation. Further details on where and when to sit your DipFA exams will be provided when you enrol on your chosen DipFA course.
Can I use DipFA after my name?
Once you have passed the full DipFA qualification you will be awarded DipFA certification. This will qualify you to use DipFA after your name, and demonstrates to potential clients and future employers that you have achieved this industry standard qualification.
How long does the DipFA qualification last?
DipFA certification does not expire so once you have passed your DipFA qualification, it will remain valid for the rest of your life. However the financial industry is ever changing, so it's vital to keep up to date with the latest regulations and annual changes to ensure you are providing the correct information to your clients.