Certificate in Equity Release (CeRER®)
Specialist Level 3
Once you've qualified as a Mortgage Adviser, the CeRER qualification is your ideal next step.
CeRER is an FCA-approved Equity Release qualification which meets all regulatory requirements. It is highly respected throughout the Financial Services industry, making it a great way to expand your portfolio of services and enhance your CV.
You need to hold CeMAP or an equivalent Mortgage Advice qualification before you can begin studying CeRER. But once you pass CeRER, you will be fully qualified to offer equity release advice within this rapidly growing market.
Watch Explainer Video
Get course information
Drop us an email to receive your career guide and further course details.
Get the guide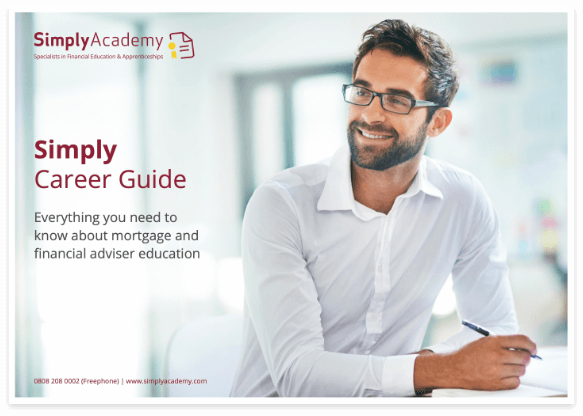 Confidence
Over 20000 people have studied with us, so you can have confidence in our experience.
Knowledge
Our carefully selected training consultants are amongst the most knowledgeable in the industry.
Trust
We are Government backed and approved by professional institutions.
Did you know, since 2008 over 2,000 students have passed CeRER with us
CeRER Qualification:
To study CeRER you must first have completed CeMAP or an equivalent Level 3 Mortgage Advice qualification.
The core Equity Release module is assessed through a single 2-hour objective exam, split into two units.
Unit 1 –
Fundamentals of Equity Release (FOER)
The principles of equity release
The different types of equity release schemes that are available, and the circumstances under which they may be appropriate
The advantages and disadvantages of equity release and the potential risks to your clients
50 multiple choice questions
Unit 2 –
Equity Release Solutions (EQRS)
How to select the equity release solutions that are suitable for different types of clients and their circumstances.
3 case studies each with 10 linked multiple choice questions
Career Progression:
Studying our popular AdviserSkills will help you to develop the interpersonal skills you need to thrive as a Mortgage Adviser. It is ideal for new entrants to the financial services market as well as existing advisers who want to ensure that they are offering the absolute best service. The course covers topics such as effective communication and building customer relationships and can be studied via live webinar.
Once you hold your CeRER qualification, you may like to consider continuing your professional development by undertaking the Level 4 CeMAP Diploma qualification to display your expertise further.
FAQ:
What is the CeRER qualification?
CeRER is a Level 3 Financial Conduct Authority (FCA) approved Equity Release qualification, awarded by the London Institute of Banking and Finance (LIBF). Passing CeRER demonstrates to both employers and clients that you are qualified to advise on equity release products.
The CeRER Live Webinar course is studied in a single module, which covers the skills and knowledge that qualified mortgage advisers need In order to provide their clients with professional equity release advice. Once you have passed the multiple-choice exam, you can legally provide advice on equity release mortgages.
What are the prerequisites for studying this course?
Before studying the CeRER qualification, you must already have completed a professional mortgage adviser qualification, such as CeMAP. If you do not hold a suitable qualification, please see our CeMAP training course page for details of upcoming courses.
You may also wish to study our AdviserSkills course alongside CeRER. AdviserSkills helps financial advisers to learn or enhance the soft skills like time management, call techniques and fact finding that are so important for a successful career in financial services. This course is CPD-accredited and will allow experienced mortgage advisers to ensure that their clients are receiving excellent customer service.
How much time does CeRER training take?
The CeRER course syllabus comprises two modules – The Fundamentals of Equity Release (FOER) and Equity Release Solutions (EQRS). These two units are delivered over 4 Live Webinar sessions, each of which is three hours long. You will then need to pass the multiple-choice exam to become a fully accredited equity release adviser.
Every student learns differently but, in our experience, most Simply Academy students successfully pass CeRER within two to six weeks.
How hard is the equity release exam?
The Certificate of Regulated Equity Release is a specialist equity release course which is an achievable qualification for mortgage advisers.
Learning support from a reputable financial services education provider will be beneficial for all prospective equity release advisers.
We provide all Simply Academy students with clear, high quality course materials and support from one of our highly experienced trainers. This helps you to prepare for your exams and gives you the best chance of passing them first time.
Our CeRER equity release training course is delivered via Live Webinar, which is a very convenient way to fit training into the busy schedule of a financial services professional and allows the sessions to be rewatched for extra exam preparation.
What are the options for sitting this exam?
There are over 150 exam centres across the UK where you can sit your CeRER equity release exam. If you are unable to travel to a test centre, It is also possible to sit your exam with online remote invigilation from the comfort of your home or office.
To streamline the whole process your course advisor will be happy to process your exam registrations as part of your course enrolment.
Am I allowed to use the CeRER designation?
When you have completed your CeRER course and passed the exam, you will receive CeRER certification and will be a qualified equity release adviser. You can then officially use the CeRER designation, which shows that you are legally qualified to provide advice on equity release schemes.
Will I need to take this qualification again in the future?
Passing the exam will give you lifetime certification, so there is no requirement to retake the course in the future. However, the ever-changing nature of the equity release market means that you will need to maintain your knowledge of current financial regulations. Although there's no legal requirement for Mortgage Advisers and Equity Release Advisers to undertake Continuing Professional Development (CPD) training, a minimum of 15 hours' CPD per year will help to ensure that your knowledge is kept up to date.