Certificate in Equity Release (CeRER®)
Specialist Level 3
Once you've qualified as a Mortgage Adviser, the CeRER qualification is your ideal next step.
CeRER is an FCA-approved Equity Release qualification which meets all regulatory requirements. It is highly respected throughout the Financial Services industry, making it a great way to expand your portfolio of services and enhance your CV.
You need to hold CeMAP or an equivalent Mortgage Advice qualification before you can begin studying CeRER. But once you pass CeRER, you will be fully qualified to offer equity release advice within this rapidly growing market.
Watch Explainer Video
Get course information
Drop us an email to receive your career guide and further course details.
Get the guide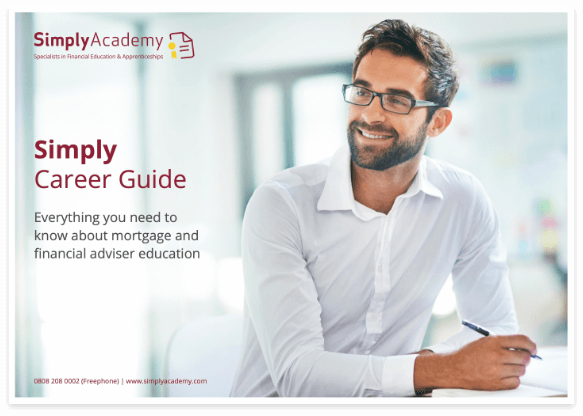 Confidence
Over 20000 people have studied with us, so you can have confidence in our experience.
Knowledge
Our carefully selected training consultants are amongst the most knowledgeable in the industry.
Trust
We are Government backed and approved by professional institutions.
Did you know, since 2008 over 2,000 students have passed CeRER with us
CeRER Qualification:
To study CeRER you must first have completed CeMAP or an equivalent Level 3 Mortgage Advice qualification.
The core Equity Release module is assessed through a single 2-hour objective exam, split into two units.
Unit 1 –
Fundamentals of Equity Release (FOER)
The principles of equity release
The different types of equity release schemes that are available, and the circumstances under which they may be appropriate
The advantages and disadvantages of equity release and the potential risks to your clients
50 multiple choice questions
Unit 2 –
Equity Release Solutions (EQRS)
How to select the equity release solutions that are suitable for different types of clients and their circumstances.
3 case studies each with 10 linked multiple choice questions
Career Progression:
Studying our popular AdviserSkills course will help you to develop the interpersonal skills you need to thrive as a Mortgage Adviser.
It is ideal for new entrants to the Financial Services market as well as existing advisers who want to ensure that they are offering their clients the very best service. The course covers topics such as effective communication and building customer relationships, and can be studied via Live Webinar.
Once you hold your CeRER qualification, you may like to consider extending the range of products you offer your clients even further. Passing the Diploma for Financial Advisers (DipFA) will qualify you as an independent financial adviser (IFA) and allow you to advise clients on a wider range of retail investment products.
FAQ:
What is the CeRER qualification?
The Certificate in Regulated Equity Release (CeRER) is an FCA approved Equity Release qualification. It is studied in one module, with assessment via multiple choice exams. Once you have successfully completed the qualification, you will have all the technical skills and knowledge you need to begin offering equity release advice to clients.
How long does it take to complete CeRER training?
The vast majority of Simply Academy students successfully pass their CeRER training within 2 to 6 weeks.
What are the prerequisites to pass CeRER?
How hard is the CeRER equity release exam?
This depends on the individual student, but our experienced tutors will present the course in an engaging and understandable way. Everyone has their own personal strengths, but most of our students like the fact that the CeRER exam is presented in a multiple choice format.
Where do I sit my CeRER exam?
You can book your CeRER exam at over 150 test centres nationwide or through remote invigilation. Further details on where and when to sit the CeRER exam will be provided when you enrol on your chosen CeRER course.
Can I use CeRER after my name?
Once you have passed the CeRER qualification you will be awarded CeRER certification. This will qualify you to use CeRER after your name, and demonstrates to potential clients and future employers that you have achieved this industry standard qualification.
How long does the CeRER qualification last?
CeRER certification does not expire so once you have passed your CeRER qualification, it will remain valid for the rest of your life. However the financial industry is ever changing, so it's vital to keep up to date with the latest regulations and annual changes to ensure you are providing the correct information to your clients.