How do apprenticeships work?
12 October 2021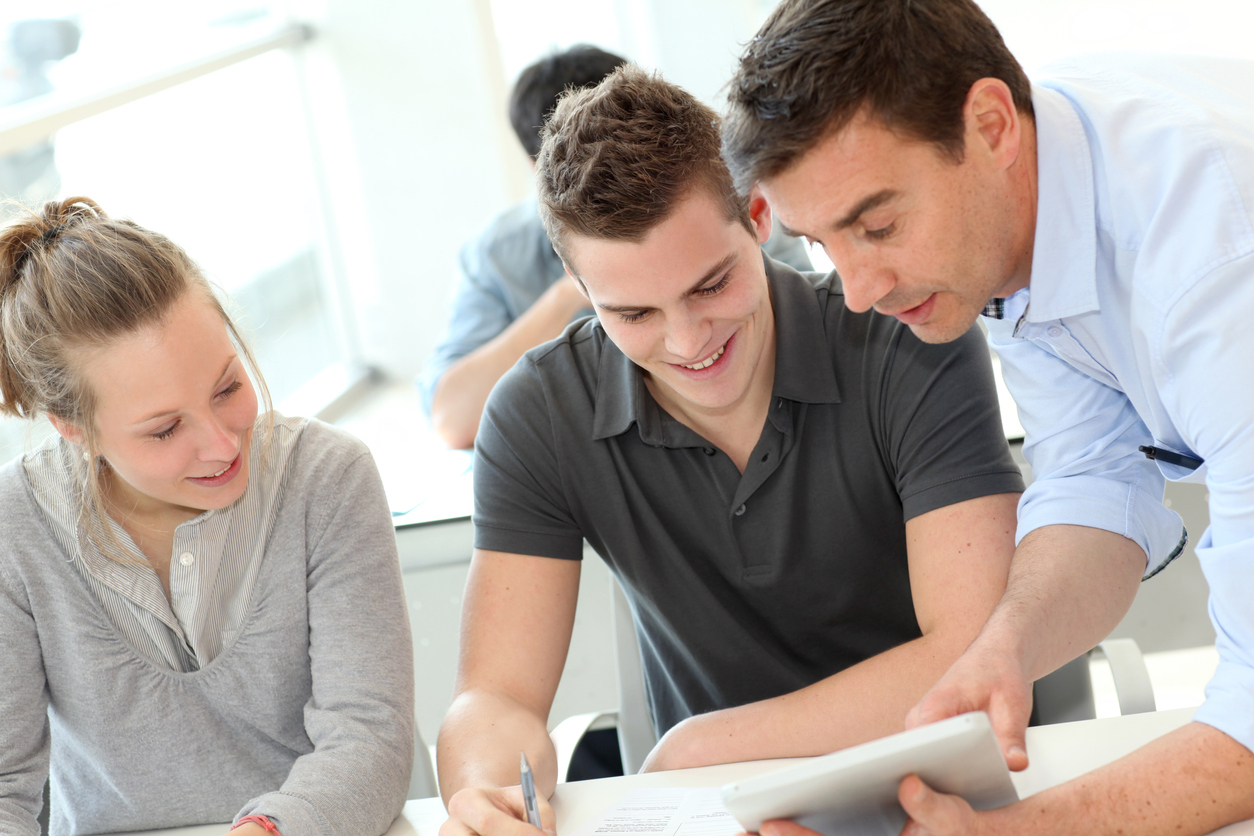 Simply Academy's Financial Services apprenticeships are an excellent way to embark on a new career for anyone over 16 who is not enrolled in full-time education. They also offer a great way to change careers or progress within your career in the financial services sector. 
But if you're considering applying for an apprenticeship, you may not be totally sure how apprenticeship training works. 
So in this blog post, we'll take a look at how apprenticeships work and what to expect from an apprenticeship, together with the different types of finance apprenticeships that we offer at Simply Academy.
How apprenticeship programs work
Apprenticeships combine work based training with study towards a qualification. At Simply Academy, we work closely with employers to ensure that their training programme delivers the skills that their business needs. 
Every apprentice will follow an approved programme of study and receive regular progress reviews from a dedicated mentor. Simply Academy apprenticeship mentors all have excellent industry experience so they can fully support and guide their apprentices.
How long is an apprenticeship?
The length of an apprenticeship varies but they generally take between one and four years to complete. This depends on the industry and level of the apprenticeship and the apprentice's abilities.
Apprenticeship working hours usually range between 30 and 40 hours per week, which is the maximum hours an apprentice can work. This time includes any on-site study or travel off-site to visit training providers. Apprenticeships on a part-time basis may be possible where apprentices who have additional responsibilities such as caring for a relative. These will involve working for a minimum of 16 hours per week.
How much do apprenticeships earn?
Apprenticeships are paid training programmes and there is a specific minimum wage for apprentices, but some employees may pay more than the minimum wage. If an apprenticeship involves more than 33 hours work per week, the apprentice will be entitled to the same benefits as other employees including sick pay and paid annual leave.
By the end of their apprenticeship, candidates will have gained the skills and experience they need to work in the Financial Services sector as well as a respected qualification such as the Certificate in Mortgage Advice and Practice (CeMAP).
What apprenticeships are there?
Apprenticeships aren't just suitable for school leavers, and there are a range of different apprenticeships to suit study at different levels.
These range from Level 2 apprenticeships which are equivalent to GCSE study, right up to Level 6 and 7 apprenticeships which are equivalent to Bachelor's or Master's degrees. Apprenticeships provide an excellent alternative to full time study for those who would prefer to make a start on their career right away.
Level 3 apprenticeships
Simply Academy currently offers three options for Level 3 apprenticeships, which are equivalent to A level study. These are all 15 month courses and lead to a respected qualification as well as gaining valuable real-life industry experience. 
The Financial Services Administrator apprenticeship is ideal for those starting an entry level role in Financial Services businesses of any size. This could include Financial Services Administrators, Office Assistants and those in Customer Service roles, and offers the opportunity for progression along several career paths.
The Insurance Practitioner apprenticeship allows new entrants to learn about the insurance industry while working in a role such as Insurance Administrator, Claims Handler or Customer Adviser. It could lead to a career in underwriting, insurance claims or client relations.
The Mortgage Adviser apprenticeship is the perfect way for those new to the world of mortgage advice to develop the skills and knowledge they'll need to work as a mortgage adviser or progress into other financial services roles. As well as job based training, those undertaking the Mortgage Advisor apprenticeship also work towards the benchmark CeMAP qualification for mortgage advisers.
Level 4 apprenticeships
In addition to the courses above, we also offer two Level 4 courses. These are equivalent to Foundation Degree study and both take 24+ months to complete.
The Paraplanner apprenticeship is a great choice for candidates who want to become a professionally qualified paraplanner within the financial services industry. Demand is increasing for paraplanners and this programme is suitable for both new entrants and candidates who have some general administration experience. It's also an excellent next step for those who have already completed a Financial Services Administrator apprenticeship.
And our Financial Adviser apprenticeship is an excellent way to embark on a challenging and rewarding career as a Financial Adviser. It's designed to be suitable for new entrants to the sector but also offers a great career progression for those currently working as a financial services administrator, paraplanner or mortgage adviser. Candidates on Financial Advisor apprenticeships also work towards either the CII Diploma for Financial Planning or the LIBF DipFA (Diploma for Financial Advisers).
Whether you are a prospective candidate who would like to apply for an apprenticeship, or an employer who is interested in starting an apprenticeship scheme at their company, get in touch with our dedicated Apprenticeships team for more details. You can contact them by email at [email protected] or call them on Freephone 0808 208 0002.